What Types of AC/Air Conditioning Services Do We Offer?
At Total Comfort, we're dedicated to improving comfort in your business or home in any way we can when temperatures rise. That's why we offer various AC services to ensure you stay cool when you need it most. We also make sure to provide affordable options to our customers. For example, if you don't have the money for a replacement system at the moment, we can work with you through our financing option. This program allows you to get the cooling you need and pay over time at a feasible rate.
Total Comfort supplies residents of Golden Valley, Minneapolis, St. Paul, and the surrounding regions with an array of services to ensure their units last as long as possible and work as well as they should. We strive to provide services in a timely manner and address all of your major concerns. Some of the services we offer include:
AC maintenance

and tune-up services

AC installation, replacement, and upgrades

AC repairs
AC Installation and Replacement
We can perform an AC installation if you don't have a unit currently. This process begins with us discussing the size of the area you plan on cooling. If you're unsure, we can come out and take measurements to give us an idea. We'll also ask you about any special features you want your AC to have and further assist you by answering any questions that come up. Based on our discussion, we'll help you find practical, affordable options. Then, a member of our air conditioning service team will perform the installation of your chosen unit.
We provide replacement AC systems as well. So, if your current unit fails, we help you choose a new one and install it promptly. A specialist from our AC installation service can replace your unit even if it's still functioning. For instance, you may want to update an older unit that isn't as energy efficient. Typically, we recommend getting a new one if yours is ten years or older to optimize energy efficiency. Not only will updating your system save you on energy expenses, but it will also cool your home more effectively. Newer units can even prevent warm and cold spots throughout your home that come from your system not performing as it should.
You may be looking for an AC company near you that offers AC repair services as well. If your unit gives out when the temperatures are up, is louder than normal, or isn't cooling like it used to, technicians from our team can get it back up and running quickly. We perform both common and less common repairs.
For example, we can help with refrigerant leaks that cause the temperature in your home to fluctuate. We also assist if you have a problem with your compressor. A bad compressor may cause your AC to blow hot air, make odd sounds, or repeatedly trip your circuit breaker.
We also repair condenser issues. This part of your unit is essential to releasing heat once it undergoes pressurization by the compressor. Because it plays a pivotal role in the refrigerant cycle, it can cause your system to function poorly. Usually, a condenser problem stems from a refrigerant leak, a worn-out or failing fan, or dirty coils.
Our technicians can assist if the problem is with all of these issues to ensure that the components of your AC are functioning well. We advise you to contact us at the first signs of an issue to prevent a total system failure or more costly repairs.
AC Maintenance
We can also help you maintain your unit to prevent the need for costly, future repairs. Maintenance is vital if you want your AC system to last as long as possible. Keep in mind that the average AC lasts about 15 years. However, if you don't schedule routine maintenance visits with an AC company, your system may not last that long.
As a general rule, opt for routine maintenance at least once yearly. Ideally, schedule your visit at the end of winter or early to mid-spring before the temperatures rise. That way, you know your system will function when you need it most.
Dirt, debris, and even mold can build up in your system and cause it to run less effectively. Our routine care also includes a comprehensive cleaning to keep the air flowing through your system as it should. Sometimes, a broken component will hinder your unit's performance. After our inspection, we'll identify the damaged part and can replace it, but only if you approve.
For some people, not having an air conditioning unit is merely an inconvenience, and while we still repair or replace the unit quickly, there's no imminent danger for these individuals. On the other hand, for some people, a lack of AC is a medical emergency. People over 65, babies and children, pregnant women, and those with other health conditions are at high risk for heat-related illnesses. Some problems can also be dangerous for homeowners (for instance, a faulty fan can catch on fire). No matter the reason for emergency AC repair, a technician from our team can assist promptly.
We're available for emergency services and are open 24/7 for your convenience. If your air conditioner stops working at night, contact us as soon as you discover it. You can then schedule an emergency appointment so we can get things up and running as soon as possible.
Please contact us for any reason at all. Feel free to call us, or schedule a service appointment online.
Air-Conditioning Repair and Maintenance
Your air conditioner is a major investment and for that reason, it is important that you have regular maintenance performed to keep it in good working condition. Maintenance services performed on a regular basis will keep your air conditioner running like new each summer and reduce the cost of cooling your entire home.
During maintenance visits, we will inspect your entire system, replace worn parts, tighten connections, replace filters, check condensate drains, and clean coils. The goal of our maintenance team is to ensure your system is in good working order before it is turned on for the first time each summer.
If something stops working properly in the interim, we also offer emergency service and repair for all major brands and types of air conditioners.
Your Minneapolis, MN air-conditioning system is an important part of your home and one of the few ways that your family stays comfortable each summer. So, it's important that it is properly installed and remains well maintained. That's why you should call Total Comfort for all your air-conditioning needs.
Join Total Comfort's VIP Maintenance Program!
As a homeowner in the Minneapolis–St. Paul area, you can take advantage of Total Comfort VIP as a convenient, cost-saving maintenance plan.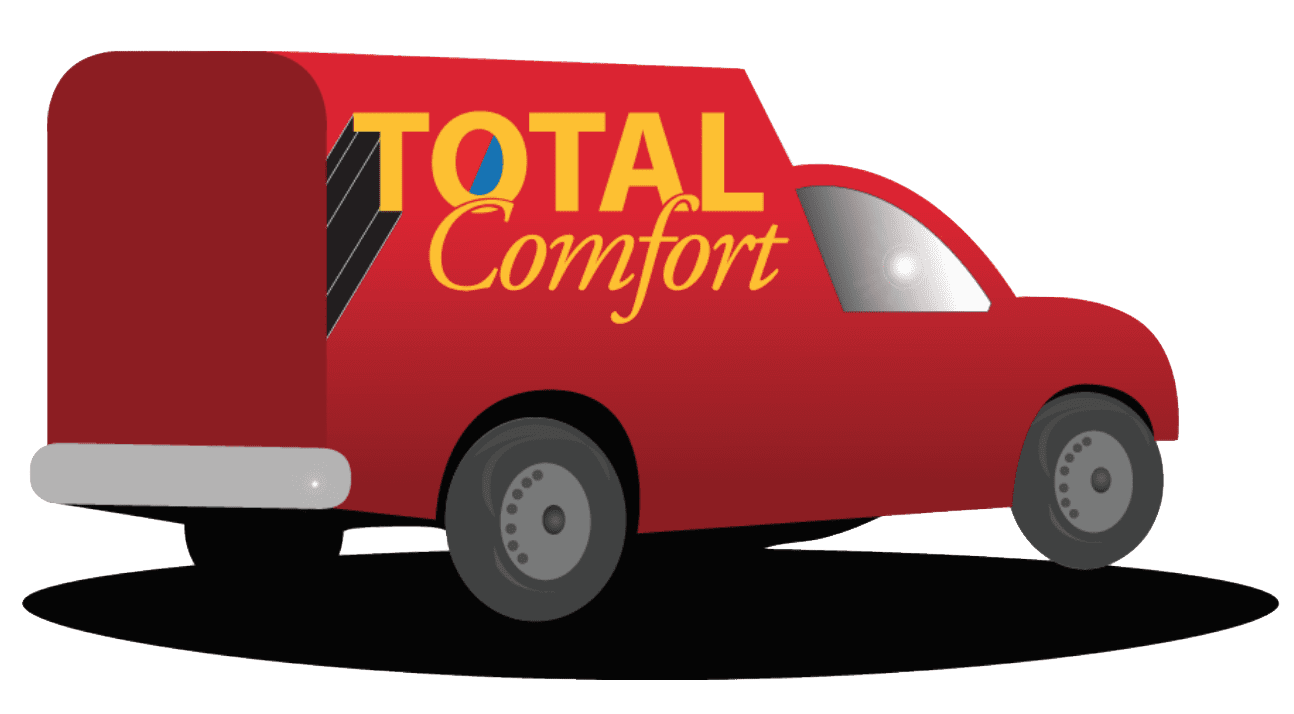 Financing Options Available
At Total Comfort, we understand how important a functioning HVAC system is for your home. This is why we offer flexible financing options to help you take care of your new HVAC purchase, so you can get back to taking care of what matters most to you.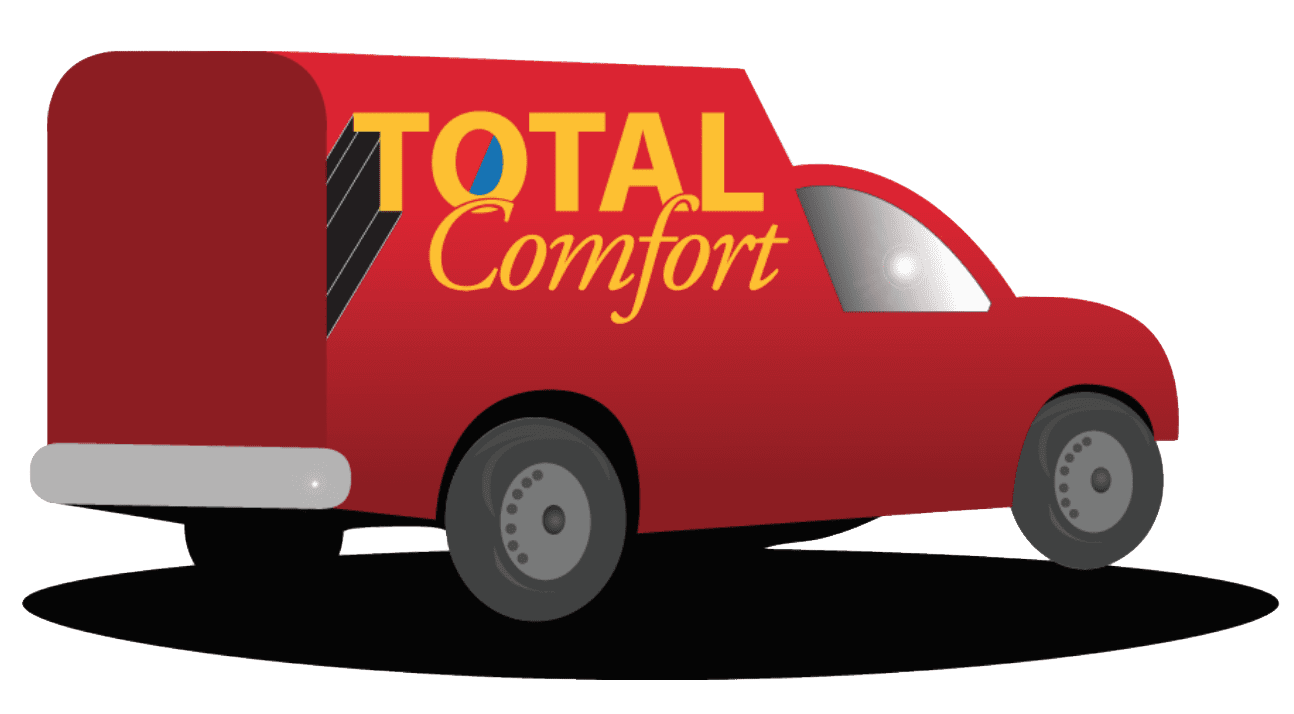 A well-maintained HVAC system can save you from having to invest in costly repairs down the road. Learn more about the priority maintenance services offered by Total Comfort.